Upcoming Evening Shows
Dangerous Daughters
Date/Time: 13 - 16 Sept @ 7.30pm. Sat matinee @ 3pm
The story of the extraordinary Pankhurst family who changed the world but destroyed each other.

Christabel, Sylvia and Adela Pankhurst along with their mother Emmeline and thousands of other brave Suffragettes fought for years against sexism, prejudice and the established order to win British women the right to vote. For the three daughters the cost of victory was the shattering of the family and an enmity that lasted for the rest of their lives.

Tickets not transferable. No refunds.

Telephone 020 7936 4244
Read More and Book Tickets
---
The MTA Acting and Musical Theatre Showcases
Date/Time: 14 and 15 September @ 1pm
The MTA graduating year group finish off their course in traditional style. Industry comps are available directly from the college.

Acting Showcase Thursday 14 September @ 1pm

Musical Theatre Showcase Friday 15 September @ 1pm

email: showcase@theMTA.co.uk

Telephone 020 8885 6543

No ticket refunds.

Read More and Book Tickets
---
The Rivals
Date/Time: 19 - 23 Sept @ 7.30pm. Sat matinee @ 2.30pm
"COME, COME, WE MUST LAY ASIDE SOME OF OUR ROMANCE - A LITTLE WEALTH AND COMFORT MAY BE ENDURED AFTER ALL"

Wealthy, head-strong beauty, Lydia Languish, wants to marry a poor man to offend her guardian Aunt and hopefully prompt a romantic elopement. Jack Absolute, himself a wealthy man, learns of this, and adopts the fake identity of Beverley, a poorly paid Ensign, in order to win her affections.

From this deception, many complications arise with hilarious consequences, not least because she has two other eager suitors in the shape of Bob Acres and Sir Lucius O'Trigger.

This pedigree comedy is too often staged simply as an academic opportunity to study the period. It is here to be presented as the fine situation comedy it is and it will definitely be played for laughs. That, after all, was the writer's intention.

Tickets only available online

Sedos are resident company at the Bridewell Theatre

Read More and Book Tickets
---
The Nether
Date/Time: 26 - 29 September @ 7pm. Sat 30 September @ 5pm
NETHER REALM
1. Another world for mythical creatures
2. Demon world
3. A dimension of Evil or Imagination
urbandictionary.com

The internet has evolved into the Nether, a vast network of virtual reality realms. Users may log in, choose an identity, and indulge any desire. When Detective Morris investigates a realm called The Hideaway where people with a sexual interest in children may live out their fantasies involving children, she brings its creator in for interrogation. They discover they have made emotional attachments in his realm that blind them to the greater questions of ethical behavior, both in the imagination and the outside world.

Tickets only available online

Sedos are resident company at the Bridewell Theatre

Read More and Book Tickets
---
Ordinary Days
Date/Time: 27 - 29 September @ 9pm. Saturday 30 September @ 2.30pm and 7.30pm
"[Ordinary Days] captures with stinging clarity that uneasy moment in youth when doubts begin to cloud hopes for a future of unlimited possibility." — Charles Isherwood, The New York Times"

From one of musical theatre's most exciting new composers comes Ordinary Days, a refreshingly honest and funny musical about making real connections in the city that never sleeps (but probably should at some point.)

Ordinary Days tells the story of four young New Yorkers whose lives intersect as they search for fulfillment, happiness, love and cabs. Through a score of vibrant and memorable songs, their experiences ring startlingly true to life.

Ordinary Days is an original musical for anyone who's ever struggled to appreciate the simple things in a complex place. With equal doses of humor and poignancy, it celebrates how 8.3 million individual stories combine in unexpected ways to make New York City such a unique and extraordinary home.

For Ordinary Days, Adam Gwon won the 2008 Fred Ebb Award for excellence in musical theatre songwriting and the 2011 Kleban Award in the Lyricist category.

Tickets only available online

Sedos are resident company at the Bridewell Theatre

Read More and Book Tickets
---
The Actress
Date/Time: 03 October @ 7pm
Who knew how fantastically complicated, overwhelming, convoluted and intriguing the life of an actress could be? The actress has been successful in both movies and the theatre, she has a reputation as a hard worker, a method actor, dedicated to her art and willing to live and breathe acting To make herself a success.

The facets of her life outside of the theatre were addressed in some cases rather nonchalantly, her first marriage failed due to his jealousy. Aigul has two children whom she loves but rarely sees due to her hectic rehearsing and touring schedule, the children are raised intermittently by friends and other family members in various parts of Kazakhstan.

Featuring Antonina Pyak as The Actress. Part of the Kazakh Arts Festival celebrating the 75th Anniversary of Dulat Issabekov.


Performed in Korean with English subtitles.
Read More and Book Tickets
---
Song of the Swans
Date/Time: 04 - 06 October @ 7pm
'Song of the swans' is a timeless play that transcends culture, language and religion.

The fairy-tale is based around two young lovers, Zhibek and Tolegen. The lovers were about to wed when a local evil ruler decided he wanted Zhibek for himself, he kidnaps the fair maiden and gives her forty days to agree to his proposal. As with all good fairy tales and fable the characters face perils, battles and frightful moral choices.

Part of the Kazakh Arts Festival celebrating the 75th Anniversary of Dulat Issabekov.

Read More and Book Tickets
---
Round table with Dulat Issabekov
Date/Time: 07 October @ 5pm. Film screening @ 7pm
Round table with Dulat Issabekov is a unique opportunity to meet renown writer and ask questions about his works.

Dulat Issabekov is a classical writer of Kazakh literature. He has dozens of novellas to his name, around forty short stories, a novel entitled "The Revolt" and over twenty works for the stage. Plays by this writer are performed in theatres throughout Kazakhstan. They have also been staged in Turkey, Russia,Sofia (Bulgaria), Tadzhikistan and Bashkiria. In 2012 a whole international festival was devoted exclusively to his work under the title "The World of Issabekov".

After the round table at 7pm the movie based on a play by Dulat Issabekov "A MAN ON A MISSION" will be shown in Kazakh language with English subtitles.
Screenplay by Dulat Issabekov,
Producer & Director - NURGELDY SADYGULOV, Produced by KAZAKHFILM

Read More and Book Tickets
---
Natural Causes
Date/Time: 11 - 13 October @ 7.30pm. Sat 14 Oct @ 4pm
When hired euthanasia expert Vincent is hired by Walter Bryce to help end the life of his terminally depressed wife, things are not as they seem.

For example, why are all her suicide letters typed, why does Walter's secretary keep appearing and why is Walter keen to get rid of Vincent?

The mystery is further deepened by the appearance of Celia Bryce, terminally depressed, but unwilling to leave her husband on his own.

Throw in a colourless, odourless and traceless poison, a rubber plant, a call to a concerned Samaritan and a lot of cases of mistaken identity and you have a funny, black comedy with witty lines and the question of: who will die?

Read More and Book Tickets
---
Frankenstein
Date/Time: 17-21 October @ 7.45pm, Saturday matinee @ 2.45pm
"Slowly I learnt the ways of humans: how to ruin, how to hate, how to debase, how to humiliate. And at the feet of my master I learnt the highest of human skills, the skill no other creature owns: I finally learnt how to lie."

Childlike in his innocence but grotesque in form, Frankenstein's bewildered creature is cast out into a hostile universe by his horror-struck maker. Meeting with cruelty wherever he goes, the friendless Creature, increasingly desperate and vengeful, determines to track down his creator and strike a terrifying deal.

Urgent concerns of scientific responsibility, parental neglect, cognitive development and the nature of good and evil are embedded within this thrilling and deeply disturbing classic gothic tale.

Frankenstein was first presented at the National Theatre, London, on 5 February 2011, directed by Danny Boyle.

Tickets only available online

Sedos are resident company at the Bridewell Theatre

Read More and Book Tickets
---
Top Hat
Date/Time: 31 Oct - 04 Nov @ 7.30pm. Sat matinee @ 2.30pm
Based on the 1935 Fred Astaire/Ginger Rogers screwball comedy of the same name, Top Hat is a 2011 musical based on the songs of Irving Berlin. The fun story centres around American star Jerry Travers and his tempestuous relationship with Dale Tremont told with comic characters, mistaken identities and classic tunes!

The Irving Berlin songs featured in the show include "Top Hat, White Tie and Tails", "Cheek to Cheek" and "Let's Face the Music and Dance". The West End production won the Olivier Award for Best New Musical in 2013.

Ticket prices and times to be confirmed. Box office opens later this year.

Read More and Book Tickets
---
Pravda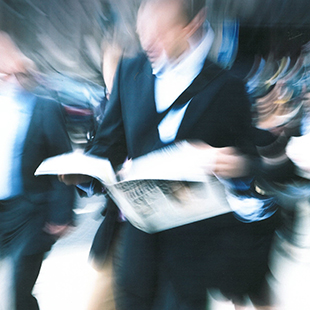 Date/Time: 07 - 11 November @ 7.30pm. Sat matinee @ 3pm
It's 1985 and Lambert Le Roux is a South African press baron who dominates the British newspaper industry. He headhunts Andrew - a young, inexperienced journalist - to run his most recent acquisition, but it's only a matter of time before Andrew's conscience collides with what Le Roux is asking of him. Will integrity triumph over ambition?

Winner of the 1985 Evening Standard Best Play Award, Brenton and Hare's biting comedy still asks pertinent questions thirty years after it was first performed. Pravda (Russian for "truth") shows us what happens to the news before it reaches us.

Telephone 020 7353 1700

Read More and Book Tickets
---
Lysistrata: A Musical Adaptation
Date/Time: 14 - 18 November @ 7.30pm. Sat matinee @ 2.30pm Times TBC
It's the 1940s, wartime London. We meet Lysistrata as she gathers women around her from all walks of life, they have one aim; Peace. How will they achieve this? The women plan to force the men to sign a Peace Treaty by refusing to have sex with them until they do!

That's by no means to say they won't make things as hard as possible to ensure they succeed; they will be teasing, they will be tempting but most importantly they will be working together to end the war.

Their biggest opponent will be the Mayor of London and his four rather hopeless policemen (who have a secret penchant for Barbershop!); they are intent on ruining her plan. With the help of Beatrice, the leader of the chorus of London women, they will fight against the chorus of London men led by Bertie - a man who doesn't quite seem to be playing with the full deck...

We will discover how it takes just one person to bring everyone together and make a difference, and we will see how much fun they can have doing so along the way!

All will be bare in love and war.

Tickets available online later in 2017

Read More and Book Tickets
---
Priscilla Queen of the Desert
Date/Time: 22 Nov – 02 Dec @ 7.30pm. Sat matinee @ 2.30pm (No perf Sun or Mon)
"A journey to the heart of fabulous!"

Based on the Oscar-winning 1994 hit movie, the critically-acclaimed stage musical version of Priscilla has played to packed houses all over the world during its journey over the last 10 years!

A colourful and vibrant spectacular featuring all-time dance and pop hits from the 80's and 90's, the story follows three friends brought together under very differing circumstances on their adventure from the glamour and sparkle of Sydney as they 'Go West' into the heart of the Australian continent and desert.

Their journey through the desert introduces them to a variety of memorable characters and situations that only three drag queens could find themselves in. Technicolour costumes and wigs, sky-high platform boots and dance anthems entertain from start to finish but at the very the heart of the story is the rekindling of relationships and new romances which will keep you smiling, laughing – and singing along!

Priscilla Queen of the Desert The Musical was first presented at the Lyric Theatre, Sydney, on 7 October 2006, directed by Simon Phillips.

Tickets only available online

Sedos are resident company at the Bridewell Theatre

Read More and Book Tickets
---
Nell Gwynn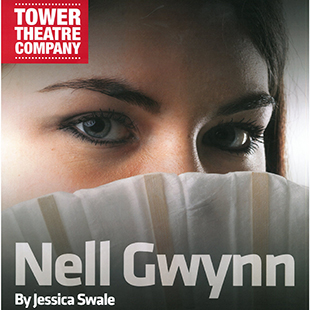 Date/Time: 05 - 16 December @ 7.30pm. Sat matinees @ 3pm. No perf Sun or Mon
It is 1660. The Puritans have run away and Charles II has exploded onto the scene with a love of all things loud, French and sexy. And at Drury Lane, a young Nell Gwynn is selling oranges for sixpence. Little does she know who's watching.

Premiered at The Globe and winner of the 2016 Olivier Best Comedy award, Nell Gwynn charts the rise of an unlikely heroine, from her roots in Coal Yard Alley to her success as Britain's most celebrated actress, and her hard-won place in the heart of the king. But at a time when women are second-class citizens, can her charm and spirit protect her from the dangers of the court? And at what cost?

Telephone 020 7353 1700

Read More and Book Tickets
---