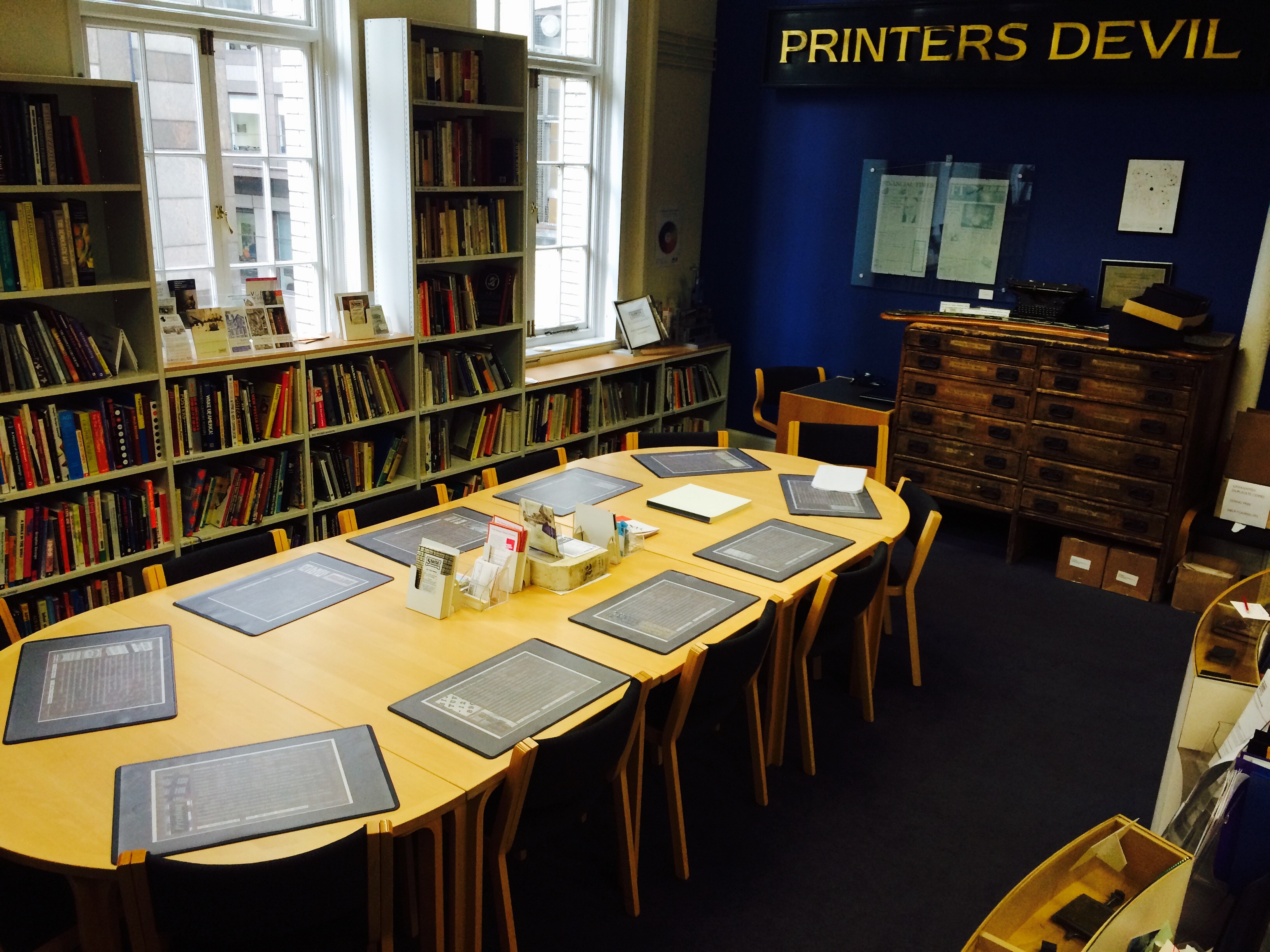 St Bride Library
We are pleased to announce that in 2017 the St Bride Library Reading Room will be open to the public more often. The opening dates and times are:
Wednesday 04 October 12 noon - 8pm
Wednesday 18 October 12 noon - 8pm
Wednesday 01 November 12 noon - 8pm
Wednesday 15 November 12 noon - 8pm
Wednesday 06 December 12 noon - 8pm
Wednesday 20 December 12 noon - 8pm
Space in the Reading Room is limited and some of our stock is currently inaccessible, please let us know
(by email to library@sbf.org.uk, do not use the Book Now button)
as soon as possible
if you wish to visit. Provide us with a list of the materials you wish to see and hopefully this will avoid the possibility of a wasted journey.
Use of the Reading Room and the 2,000 books it contains will be free, but a charge of £1 will be made for each item retrieved from our closed collections. As has previously been the case, small charges for photography permits and for reprography will also apply.

We are aware of the concern and distress that was felt when the library was closed. We are very grateful for the support that the Foundation has received from loyal users through this time, and while recognising that the opening hours are more limited do hope that this announcement will go some way towards reassuring you of our commitment to preserving and making accessible St Bride Foundation's holdings.

The unique collection at St Bride Foundation has been built up over 125 years and contains both books and heritage objects which tell the story of Britain's printing industry, including examples of printing techniques and typefaces which are not to be found elsewhere. William Caxton, William Caslon, William Morris, and Eric Gill are among the famous names in the world of print whose work is represented in our collections and we are delighted to be able to share these works again with both specialist researchers and members of the general public.


Dates & Times: October 04 & 18, November 01 & 15
Book Now