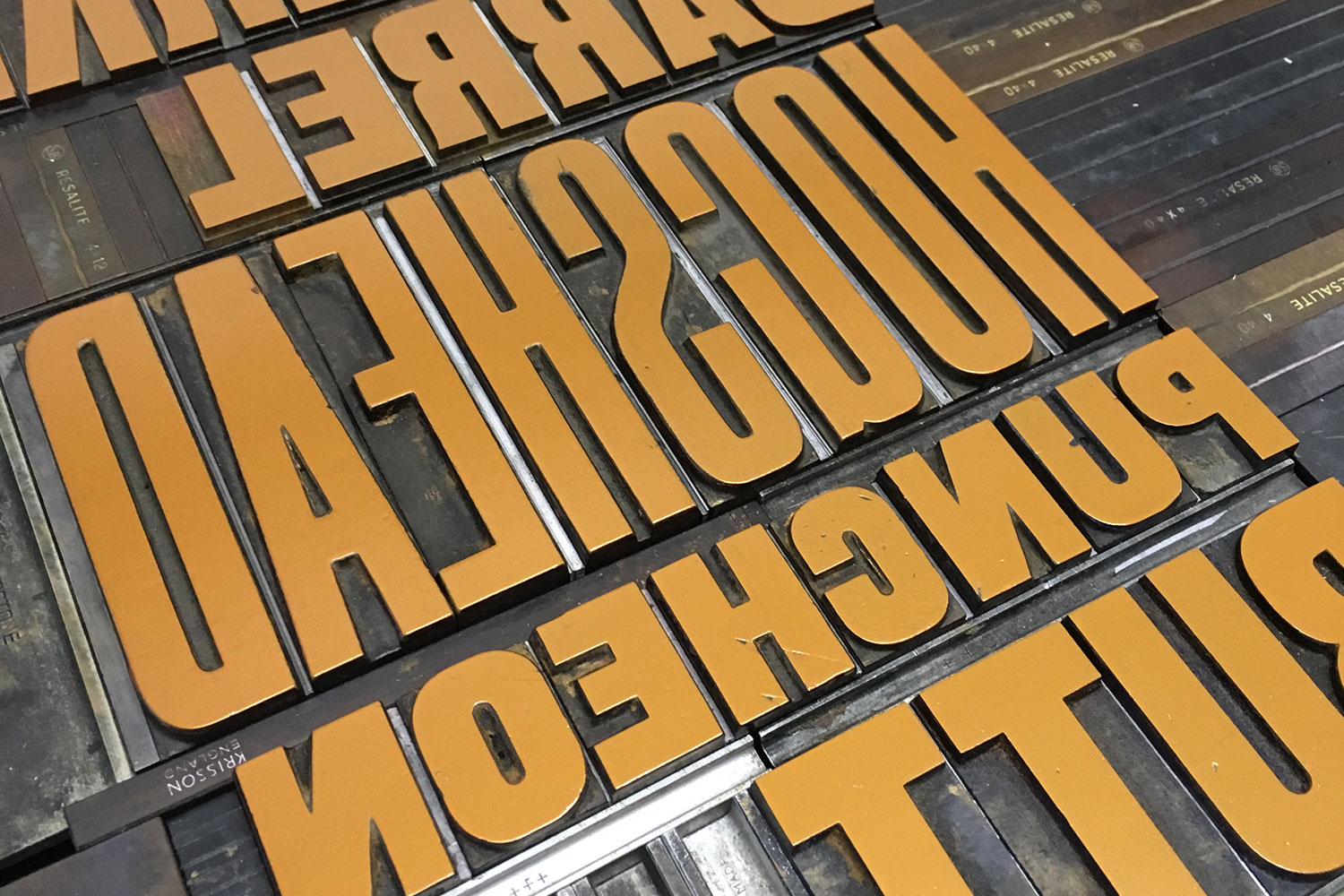 The Counter Press – Elizabeth Ellis & David Marshall
The Beatrice Warde Memorial Lecture.

Type and time: Work, typographic meanderings and learning to slow down
Elizabeth Ellis & David Marshall

This year's Beatrice Warde Memorial Lecture is being delivered Elizabeth Ellis and David Marshall from The Counter Press. They will talk about founding a private press-cum-design studio (sort of), rediscovering the joy of designing and making purely for pleasure, and the importance of learning to slow down. They'll be discussing their work, influences and the challenges of balancing self-initiated side projects with the demands of commercial work.

The Counter Press is a London-based design studio and letterpress workshop. Combining modern thinking with traditional craftsmanship, they use a mix of both digital and analogue processes to create meticulously crafted typographic design, brand identities and limited edition print work. Inspired by a love of words and the hands-on process of making, The Counter Press began as a creative escape from the screen: using the age-old process of letterpress to design and create at a wonderfully sedate pace.
Having started out with just a single small press and a case of type, their workshop has grown to six vintage printing presses, ranging from small Victorian tabletop presses to much larger precision proofing presses. On these they print with an ever-growing collection of wood and metal type – some freshly cast, some are wonderfully old, un-digitised faces. Like their workshop, the projects have also grown over the past 6 years and they now produce a wide range of work, from more traditional private press work, including broadsides and small books, as well as an occasional newspaper, all made using only the original methods of hand typesetting and printing, to branding and editorial design.
Yet despite the very traditional methods and equipment, they aren't complete luddites and continue to work with a growing list of clients who appreciate craft and attention to detail but require more modern means, allowing them to combine a love of letterpress with their branding background. The projects and approaches might be varied – from rebranding the iconic London restaurant Bibendum to a new publishing imprint – but the work is always underpinned by strong ideas and meticulous craftsmanship.
Dates & Times: 02 November @ 7pm
Book Now